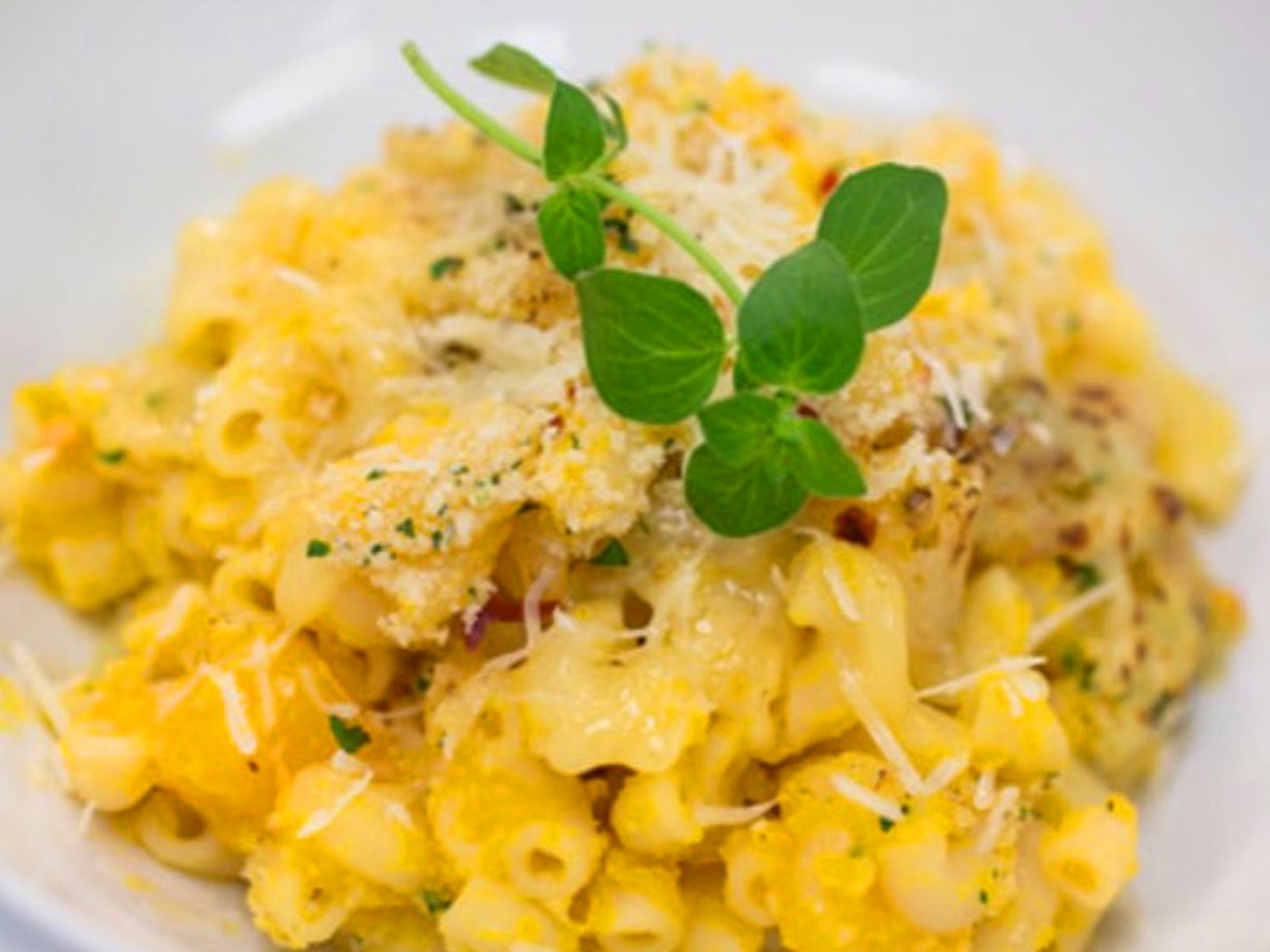 Ingredients:
12 ounces whole wheat elbow macaroni or mini pasta shells
1 cup reduced fat milk or soy milk
1 cup freshly shredded Parmesan cheese
1 cup reduced fat sharp cheddar cheese, shredded
1 cup frozen butternut squash, thawed
1 teaspoon salt
1 teaspoon dry mustard
½ teaspoon pepper
½ teaspoon Worcestershire sauce
½ teaspoon chili powder or a few dashes of Tabasco sauce
whole wheat bread crumbs
Reduced fat Monterey jack cheese, shredded
Instructions
Preheat the oven to 350°F. Boil pasta in salted water until slightly firm, according to package directions.
In another saucepan, combine the milk, Parmesan, cheddar, and butternut squash over medium heat until melted and combined. Turn off heat. Add salt, dry mustard, pepper, Worcestershire sauce, and chili powder or Tabasco.
Drain the pasta, but do not rinse it. Add it to the cheese sauce (use a large bowl if necessary) and toss to coat the pasta. Taste and add more salt or pepper, if needed.
Spray a shallow baking pan with cooking spray and put the pasta-cheese mixture in it. Sprinkle with enough bread crumbs to nicely cover the top of the pasta and a few tablespoons of Monterey jack cheese, or to your liking.
Bake for 15 to 20 minutes.